Une ville dans la ville.




Pour ce qui est de Dieppe, il n'y a pas lieu de trop y penser, c'est une ville de pêcheurs. Toute la ville se réveille le matin pour ça. C'est un port bien sûr, mais il y a aussi cette jetée de 200m de long qui s'enfonce dans la mer à droite de la plage principale. Elle est remplie de pêcheurs à la ligne. Ils viennent là avec femmes et enfants et puis ils pêchent. Toute la journée.
Avec un peu de chance on peut y croiser un poney qui broute à côté d'un terrain de tennis, un golfeur rose, des petites vieilles qui échangent des secrets, et des messieurs tout seuls.
Je ne vois pas bien ce que l'on pourrait demander de plus à Dieppe.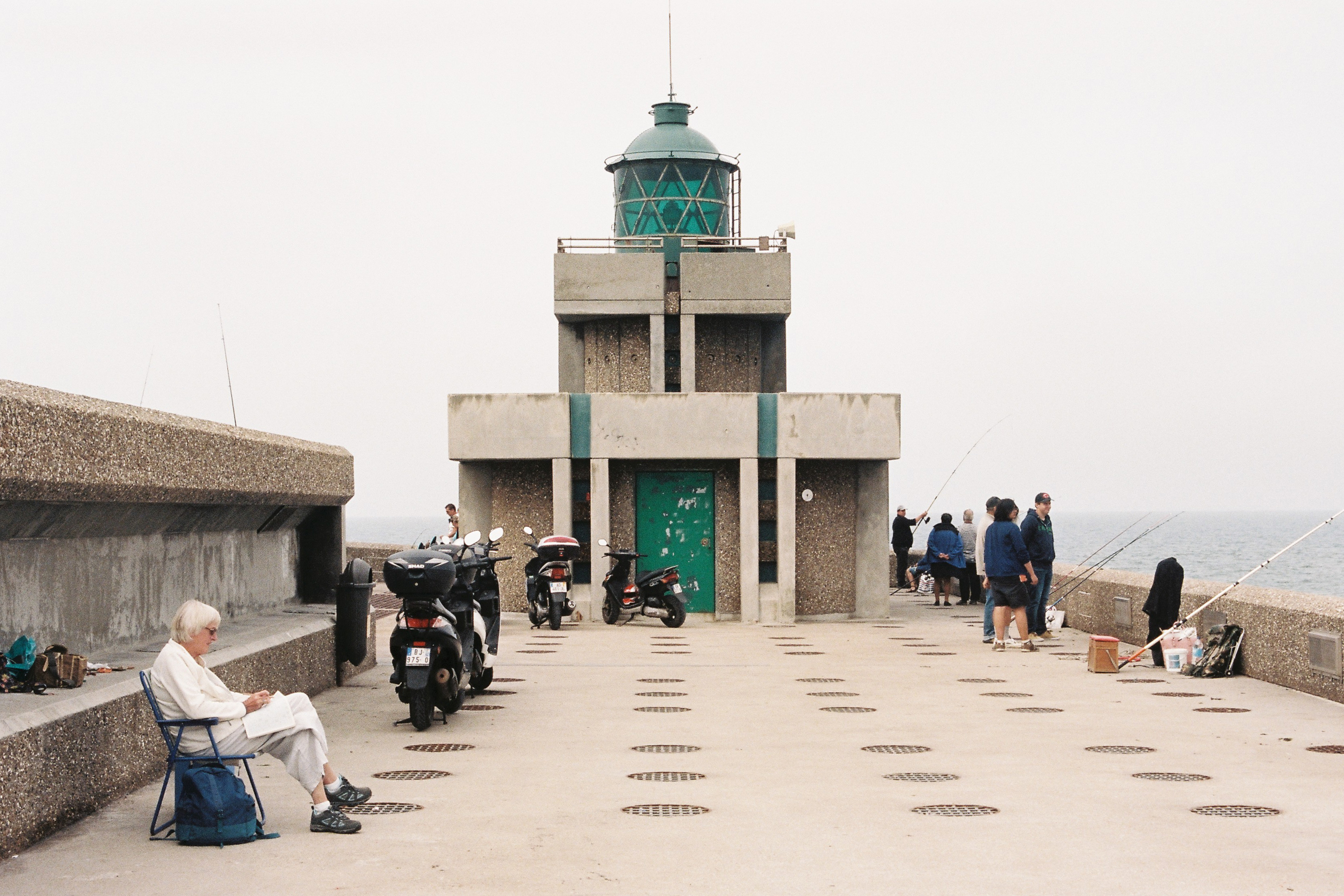 A town within the town.

Concerning Dieppe, no need to dither about it, it's a fisherman's town. The whole city wakes up every morning for that purpose. Of course it's a harbour city, but there's also a 200-meter long pier which sinks down into the sea, on the right side of the main beach. It is filled with fishermen. They come here with their whole family and they fish throughout the day. With a little luck, you can stumble upon a pony grazing nearby a tennis court, a golfer wearing a pink outfit, grannies gossiping and lonely gentlemen.
I cannot see what more could be asked out of Dieppe.